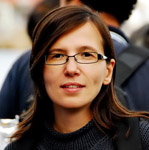 Full CV
Professor
2014 Docent in Mathematical Biology, University of Gothenburg
2009 PhD in Mathematics, Max Planck Institute for Molecular Genetics, Germany
marija.cvijovic[at]chalmers[dot]se
Phone: +46 (0) 31 772 5321; Office: L2111
Marija Cvijovic
Principal investigator
---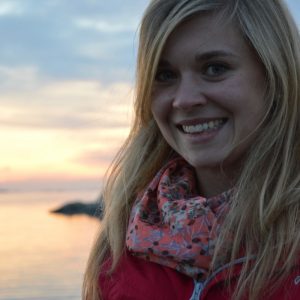 2017 MSc Complex Adaptive Systems, Chalmers University of Technology
2014 BSc Physics, Johann-Wolfgang-Goethe University, Frankfurt am Main, Germany
barsch[at]chalmers[dot]se
Phone: +46 (0) 31 772 3528; Office L2110
Barbara Schnitzer
PhD student
---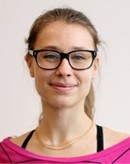 2017 MSc Medical Biotechnology, Royal Institue of Technology (KTH), Sweden
2015 BSc Biotechnology, Royal Institue of Technology (KTH), Sweden
linoste[at]chalmers[dot]se
Phone: +46 (0) 31 772 5362; Office: L2098
Linnea Österberg
PhD student
---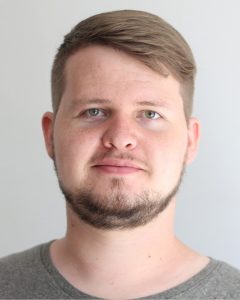 2016 MSc Biology, Ludwig-Maximilians-Universität, Munich, Germany
2014 BSc Biology, Ludwig-Maximilians-Universität, Munich, Germany
reith[at]chalmers[dot]se
Phone: +46 (0) 31 772 5310 ; Office: L2121
Patrick Reith
PhD student
---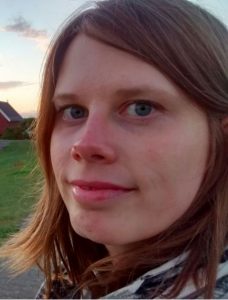 2019: MSc Molecular Biology, University of Gothenburg, Sweden
2015: BSc Biosciences, University of Osnabrück, Germany
2012: Registered Nurse, University Hospital Münster, Germany
braam[at]chalmers[dot]se
Phone: +46 (0) 31 772 5310 ; Office: L2121
Svenja Braam
PhD student
---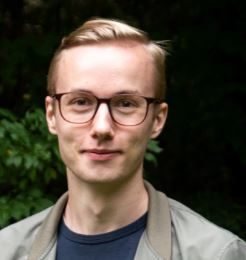 2020 MSc Engineering Mathematics, Chalmers University of Technology
2018 BSc Biotechnology, Chalmers University of Technology
sebpe[at]chalmers[dot]se
Sebastian Persson
PhD student
---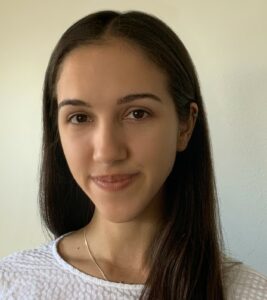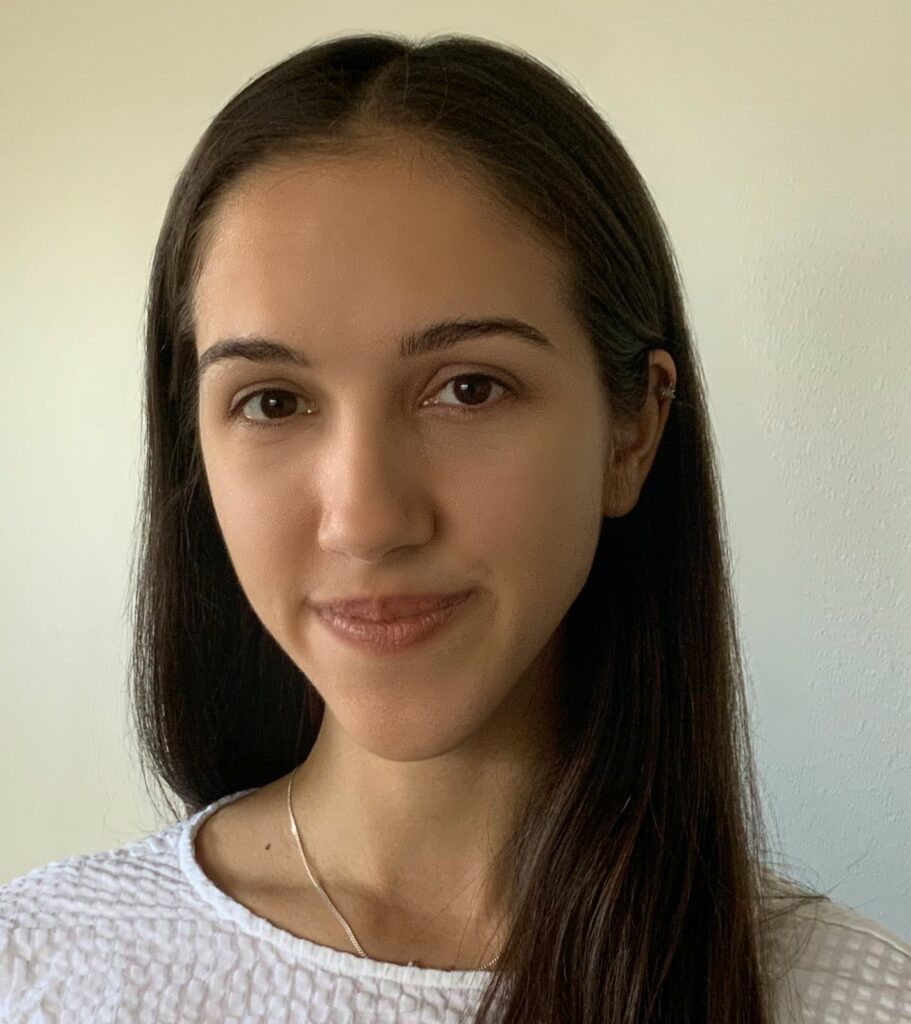 2021 Master student in Systems Biology, University of Gothenburg
2020 BSc in Biomedicine, University of Skövde
gusisikr[at]student[dot]gu[dot]se
Isidora Kristófersdóttir
Master student
---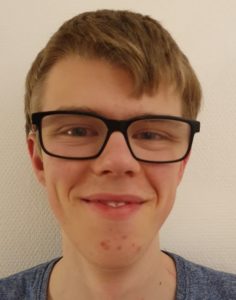 ---
2021 Master student in Engineering Mathematics, Chalmers
2020 BSc in Biotechnology, Chalmers
vikhas[at]student[dot]chalmers[dot]se
Viktor Hasselgren
Master student
---
Lab Equipment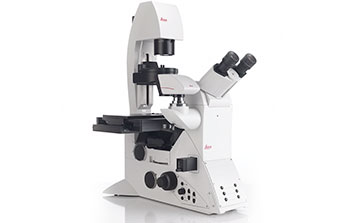 Lasse is our fluorescent microscope. Lasse is a Leica DMi8 with motorized YXZ axis and a motorized 6-fold filter turret with filter cubes for TXR, GFP, YFP and a fast filter wheel for DAPI, GFP and TXR. Lasse is equipped with a 4.2 MP sCMOS camera.
Lasse Ray
Inverted optical fluorescence microscope
---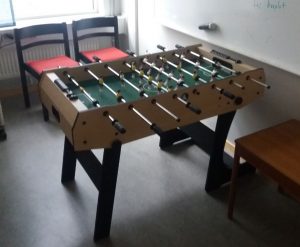 As far as we know this foosball table never got any degree.
Contact:
Very unresponsive
Foosball Table
---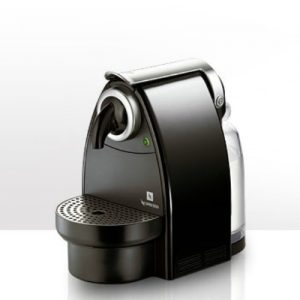 Endorsed by George Clooney
Contact:
Linnea Österberg
Nespresso machine
---
Alumni
Postdocs:
Niek Welkenhuysen 2017-2021 (current position senior researcher at Fluicell)
Annikka Polster 2018 (current position Marie Sklodowska Curie Scientia Fellow in Systems/Network Medicine, Nordic Center of Molecular Medicine, University of Oslo, Norway)
Lei Shi 2018 (current position researcher, Chalmers)
Qasim Ali 2017 (current position researcher at North Carolina State University, USA)
PhD students:
Julia Larsson 2019-2021 (current position Clinical Pharmacometrician AstraZeneca)
Jacob Leander 2018-2021, co-supervised with Mats Jirstrand (current position Associate Director at AstraZeneca)
Johannes Borgqvist 2016-2020 (current position WennerGren postdocotral fellow at University of Oxford, UK)
Tobias Abenius 2018-2020 (current position Data scientist at B3 Consulting Group)
Mariana Pereira 2015-2017, co-supervised with Erik Kristiansson (current position post-doctoral fellow at The Institue of Cancer Research, London, UK)
Sviatlana Shashkova 2012-2016, co-supervised with Stefan Hohmann, FP7 project ISOLATE (current position post-doctoral fellow at York University, UK)
Niek Welkenhuysen 2012-2016, co-supervised with Stefan Hohmann, FP7 project ISOLATE
Frederik Boulund 2011-2015, co-supervised with Erik Kristiansson (current position Head of Bioinformatics at Karolinska, previous position post-doctoral fellow at Karolinska Institute, Sweden)
Visiting researches:
Dr Sviatlana Shashkova 2019 postdoctoral fellow Departments of Physics and Biology, University of York, UK
Irene Delgado Román 2019 PhD student Instituto de Biomedicina de Sevilla, Spain
Sarah Lecinski 2019 PhD student Departments of Physics and Biology, University of York, UK
Master students:
Felix Augustsson 2020/21 (current position: PhD student at Lund University)
Cristina Fernández Carballo 2020/21
Iro Skopa 2020/21
Klas Holmgren 2020 (current position Data scientist at Ericsson)
Sebastian Persson 2019/2020 (current position: PhD studnet at University of Gothenburg)
Amanda Omin 2018/19 (current position: PhD student at Linköping University)
Erik Lorén 2015/16 (current position: bioinformatician at University of Gothenburg)
Jens Persson 2014/15 (current position: bioinformatician at 1928 diagnostics, Göteborg)
Erik Ländström 2014/15 (current position: PhD student at Ludwig-Maximilians Universität, Germany)
Mattias Backman 2014/15 (current position: PhD student at Ludwig-Maximilians Universität, Germany)
Mathias Johnsson 2014/15 (current position: bioinformatician SciLifeLab)
Riccardo Dainese 2013/14 (current position: PhD student at EPFL, Switzerland)
Eva Sörenson 2013/14 (current position: PhD student at Linnéuniversitetet in Kalmar);
Robert Andersson 2013 (current position: industrial PhD student at AstraZeneca and Warwick University, UK)
Kwanjeera Wanichthanarak 2009/10 (current position postdoc at UCDavis, USA)
Laleh Kazemzadeh 2009/10 (current position: PhD student at Digital Enterprise Research Institute (DERI), Ireland)
Bachelor students:
Hanna Åvall 2021 (current position: MSc student in Biotechnology at Chalmers University of Technology)
Linna Max 2021 (current position: MSc student in Biotechnology at Chalmers University of Technology)
Isabela Sanchez Berlanga 2021 (current position: MSc student in Biotechnology at Chalmers University of Technology)
Mauritz Kööhler 2021 (current position: MSc student in Biotechnology, Leuven, Belgium)
Sophia Axillus 2020 (current position: MSc student in Engineering Math at Chalmers University of Technology)
Frida Moberg 2020 (current position: MSc student in Complex Adaptiv Systems at Chalmers University of Technology)
Leo Benson 2020 (current position: MSc student in Engineering Math at Chalmers University of Technology)
Viktor Hasselgren 2020 (current position: MSc student in Engineering Math at Chalmers University of Technology)
Lucas von Brömsen 2020 (current position: MSc student in Biotechnology at Chalmers University of Technology)
Johan Olson 2020 (current position: MSc student in Biotechnology at Chalmers University of Technology)
Jakob Bruchhausen 2020 (current position: MSc student in Biotechnology at Chalmers University of Technology)
Fredrik Lorentzon 2020 (current position: MSc student in Biotechnology at Chalmers University of Technology)

Tilia Selldén 2019 (current position: MSc student in Engineering Math at Chalmers University of Technology)
Felix Augustsson2019 (current position: MSc student in Engineering Math at Chalmers University of Technology)
Ellen Sandén 2019 (current position: PhD student at the University of Arizona, US)
Hanna Zetterberg 2019 (current position: MSc student in Engineering Math at Chalmers University of Technology)
Andrea Clausen Lind 2018 (current position: PhD student at Chalmers University of Technology)
David Lund 2018 (current position: PhD student at Chalmers University of Technology)
Sebastian Olsson 2018 (current position: exchange year in UK)
Sebastian Persson 2018 (current position: PhD student at University of Gothenburg)
Julia Larsson 2017 (current position: PhD student at Chalmers University of Technology and FCC)
Anton Björk 2017 (current position: exchange year in Japan)
Angelo Limeta 2017 (current position: PhD student at Chalmers University of Technology)
Patrick Svedberg 2017 (current position: researcher at Chalmers University of Technology)
Project students:
Julia Münch 2019 (current position: MSc studnet at Ruprecht-Karls-University, Heidelberg, Germany)
Sebastian Persson 2019 (current position: MSc student in Engineering Math at Chalmers University of Technology)
Olle Elias 2012 (current position: PhD student at Chalmers University of Technology)
Robert Andersson 2012 (current position: industrial PhD student at AstraZeneca and Warwick University, UK)